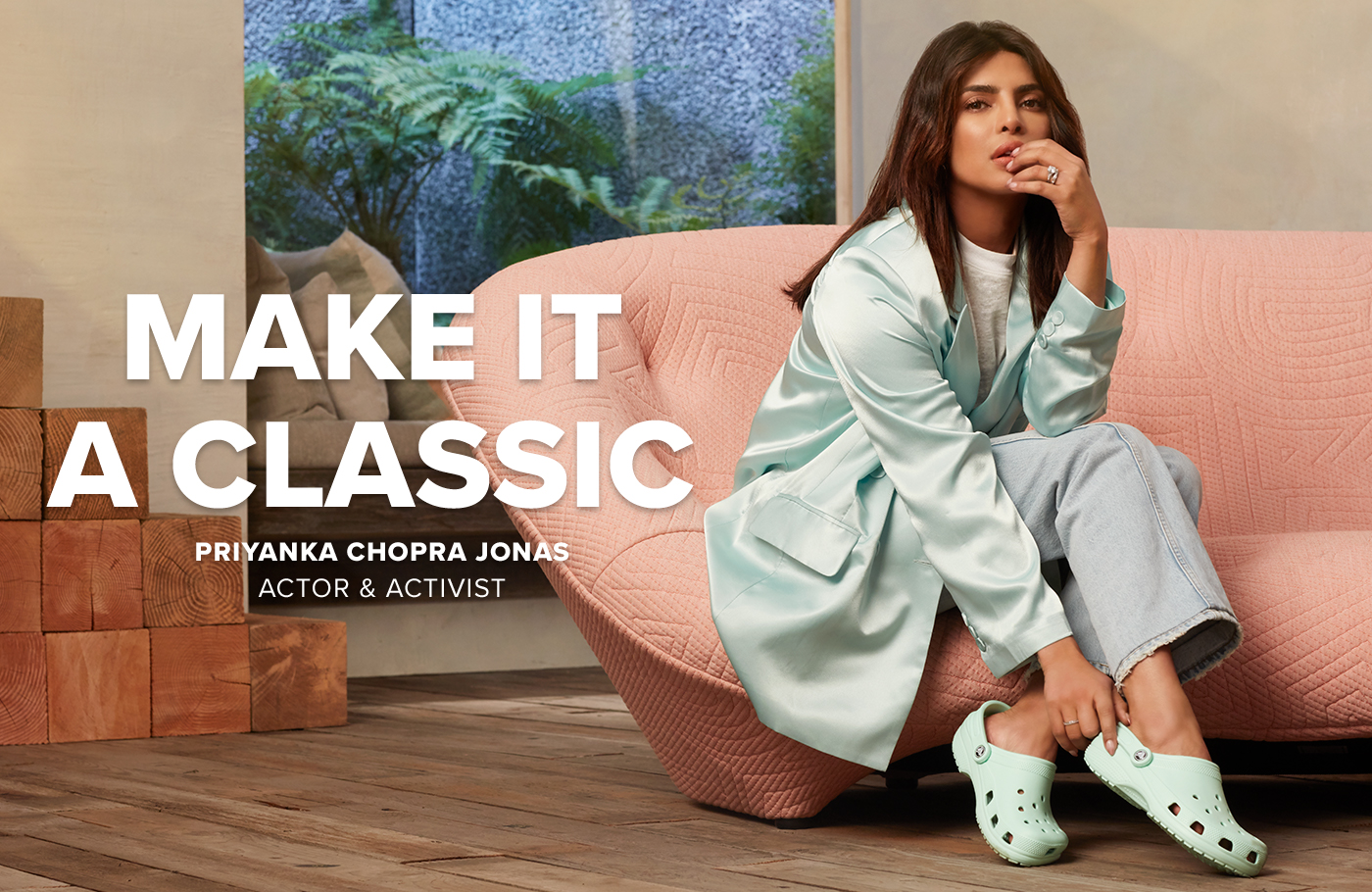 ONE CLOG, ENDLESS LOOKS
Sleek and simple, cute and colorful or dress it up with prints or Jibbitz™ charms.
Shop Classics
Crocs shoes have only been around since 2002, when they were first introduced as a footwear solution for boaters, but their practical foam shoes and Crocs slip-ons have since exploded in popularity. Today, "the most delightfully comfortable shoes in the world" are not only worn by those who love the easygoing style and comfort the shoes have to offer, but they're also preferred by professionals who spend much of their day on their feet, like those in the healthcare and hospitality fields.
Crocs shoes was founded by Lyndon "Duke" Hanson and George Boedecker, Jr. when they created a foam clog for a company called Foam Creations. That shoe, called The Beach, was introduced and sold at the 2002 Fort Lauderdale Boat Show in Florida. The company brought 200 pairs of shoes to the boat show, and very quickly sold out. More than 600 million pairs of Crocs classic clogs have been sold since, making Crocs one of the world's ten largest athletic footwear brands in the world.
The overall design of Crocs shoes and Crocs mules hasn't changed much since their introduction, but that's not a bad thing, because the truth is that Crocs shoes just work. There are, however, several new styles of women's Crocs, men's Crocs, and kid's Crocs available besides the classic clog. Today, you can choose from ALL the colors imaginable plus new, fun prints. We even have new fur-lined Crocs to keep your toes warm during the colder seasons. Have a favorite sports team? You can show off your pride with a pair of Crocs in your team's color. Regardless of the type of Crocs shoes you're interested in, you'll still have the joy of choosing from a wide range of colors, something Crocs shoes are also so well known for.
Rack Room Shoes is your complete source for comfortable Crocs classic clogs and more contemporary styles, too. We carry an extensive selection in all your favorite colors and styles. Shop our inventory of Crocs today and take advantage of our discounted prices and money saving deals. We make it easy and affordable to give your family the shoes they want and need. No other shoe allows you to show off your unique sense of style and preference for comfort quite like Crocs classic clogs and shoes. Let people say what they will about your Crocs shoes. Haters are gonna' hate. Unfortunately for them, they don't know what they're missing.
Top