KIDS' SHOP BY SIZE
Not sure about their shoe size? Click Here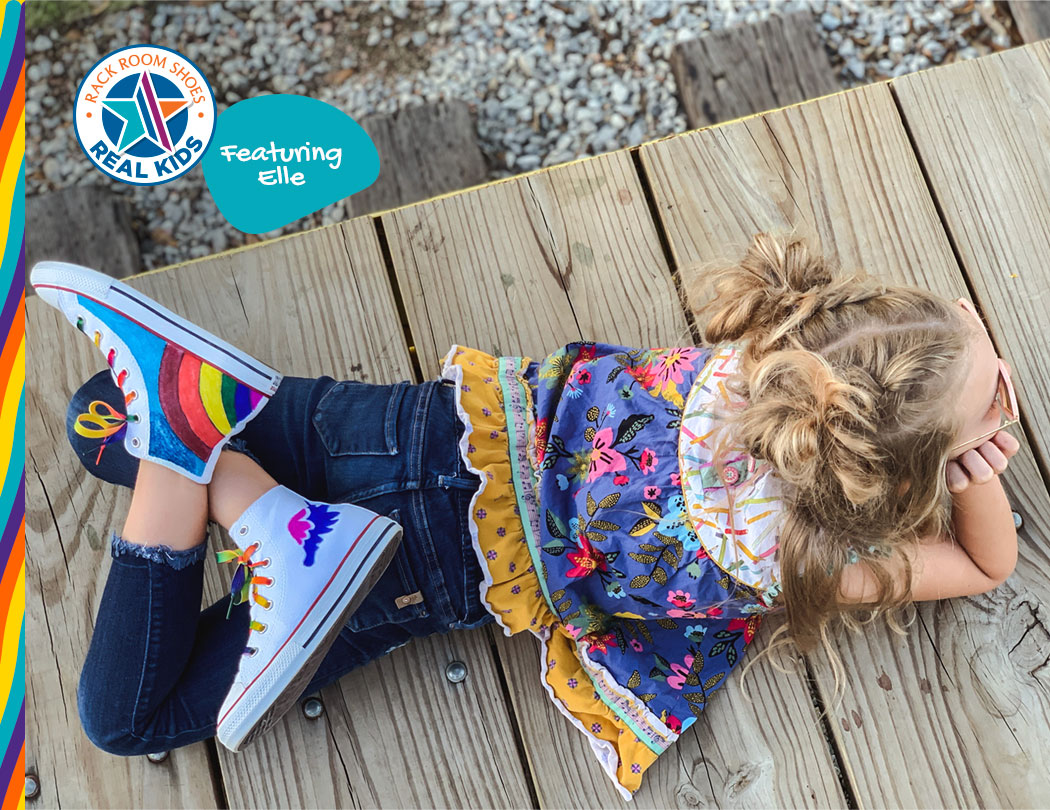 WHITE HOT
Start with a blank canvas and make them your own!
Shop Now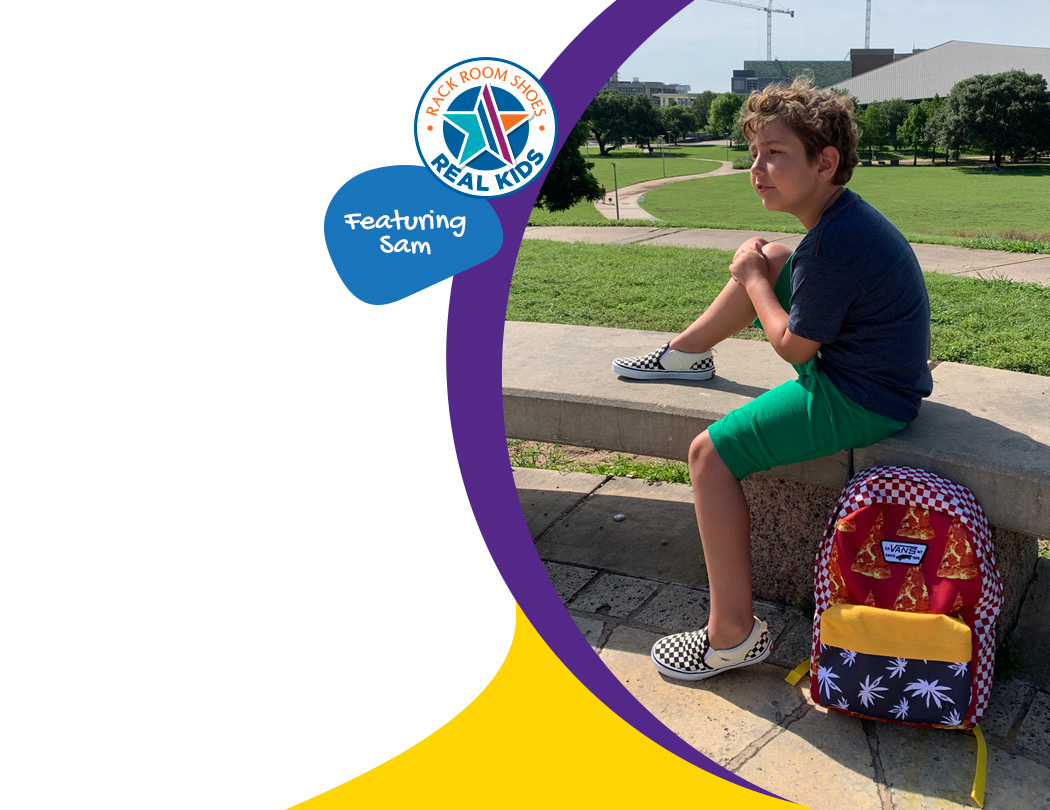 DYNAMIC DUO
Black & White classics are forever faves!
Shop Now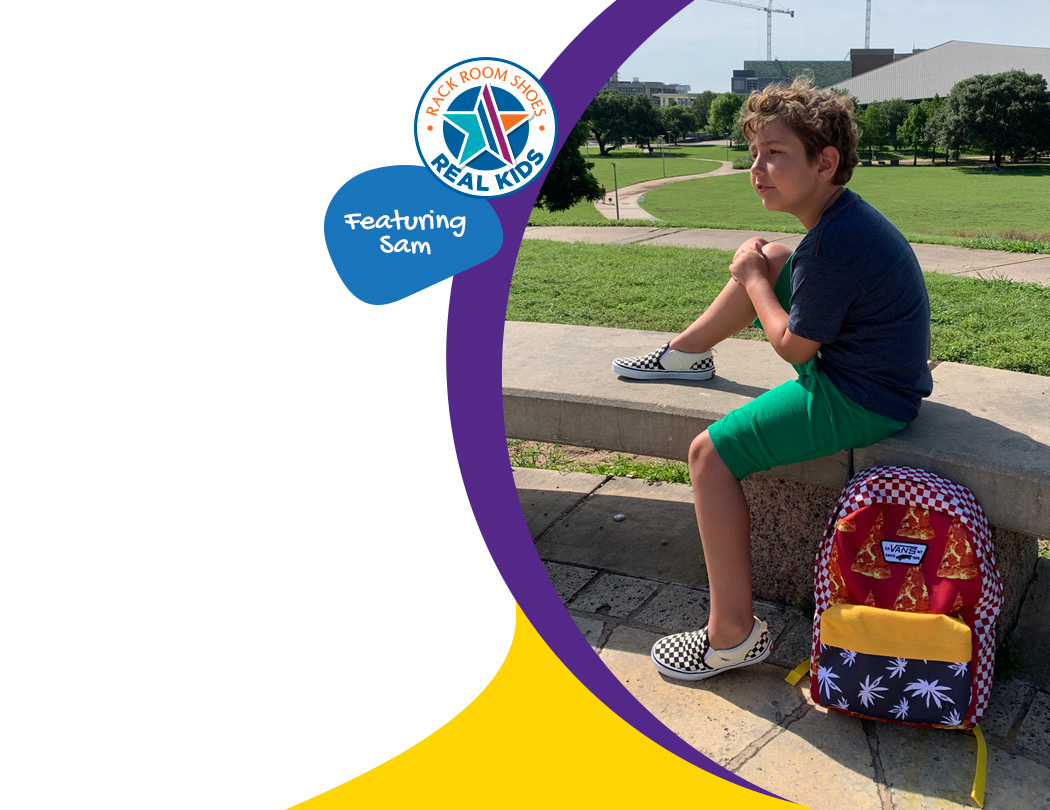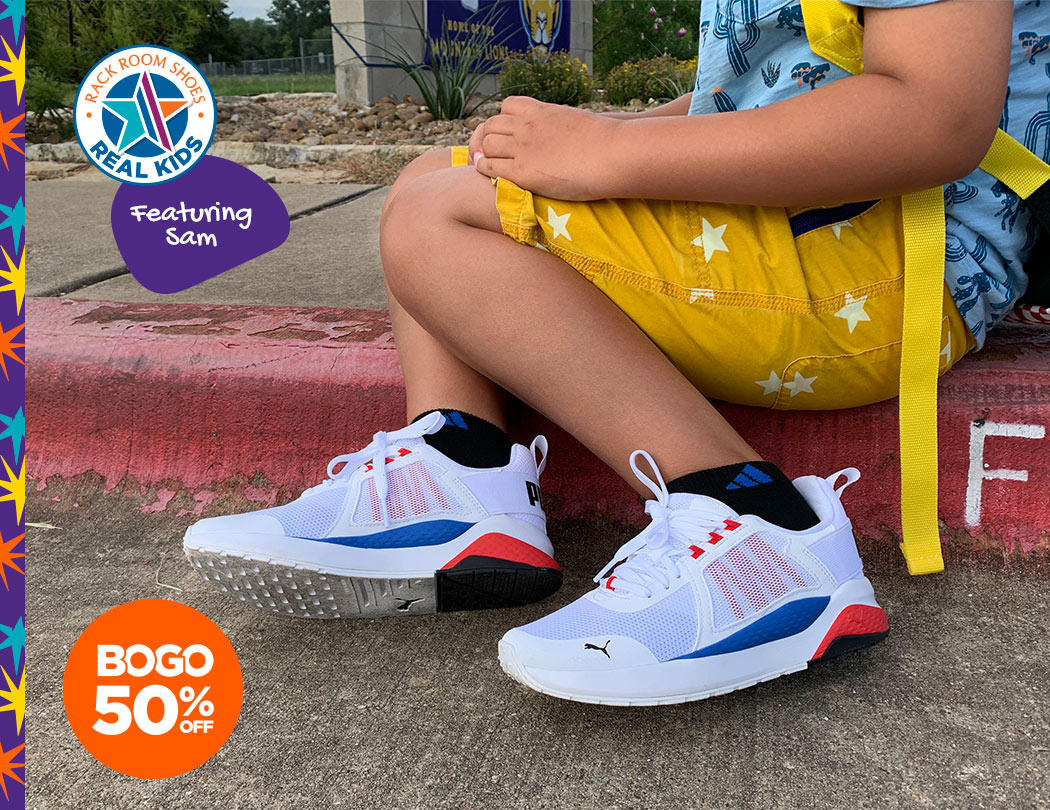 KIDS ONLY
Colors and styles just for kids!
Shop Now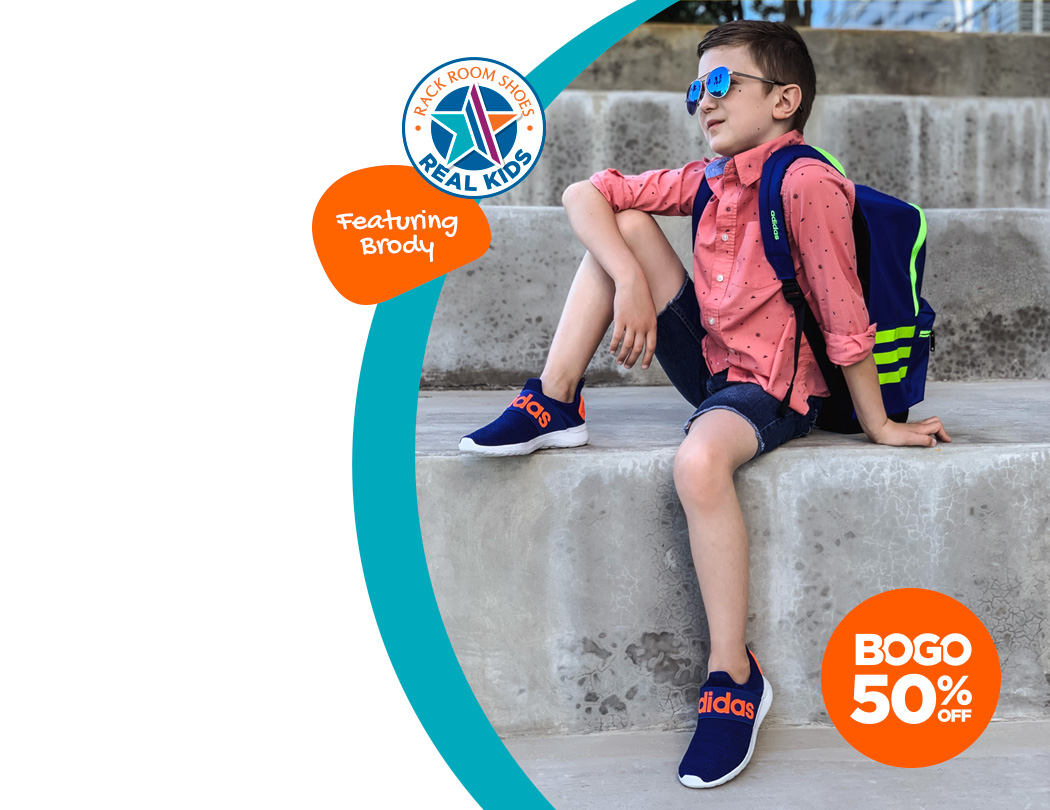 NO STRINGS ATTACHED
Easy on, easy off slip-on sneakers.
Shop Now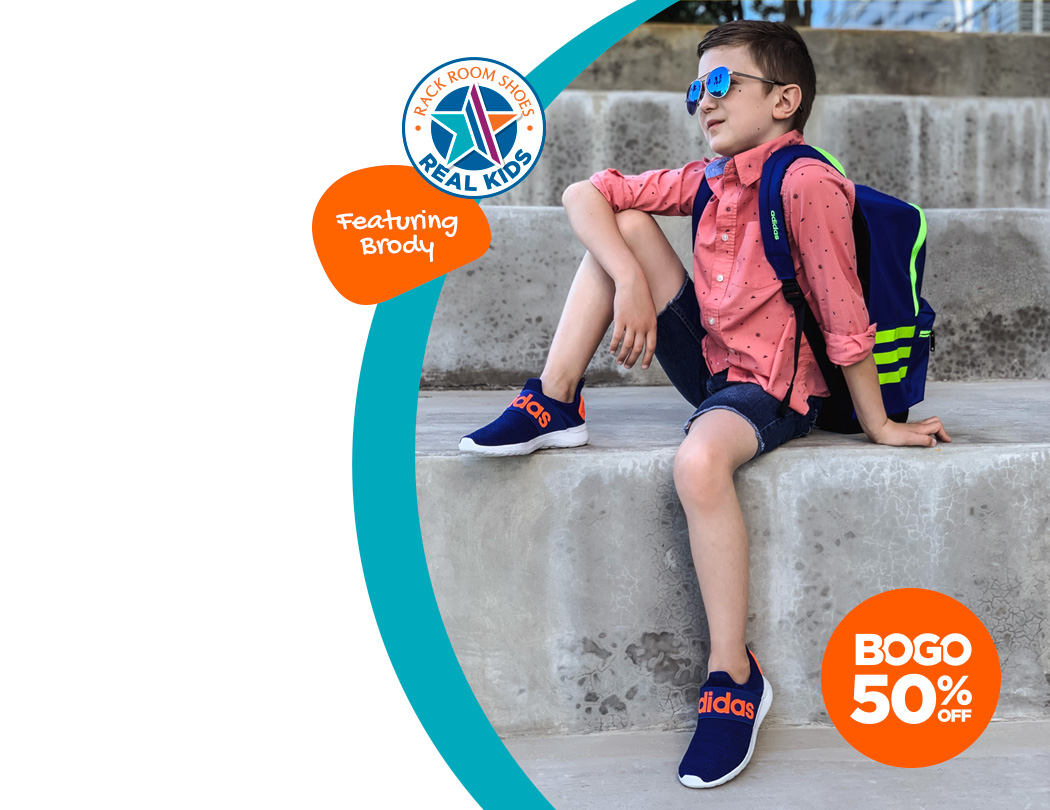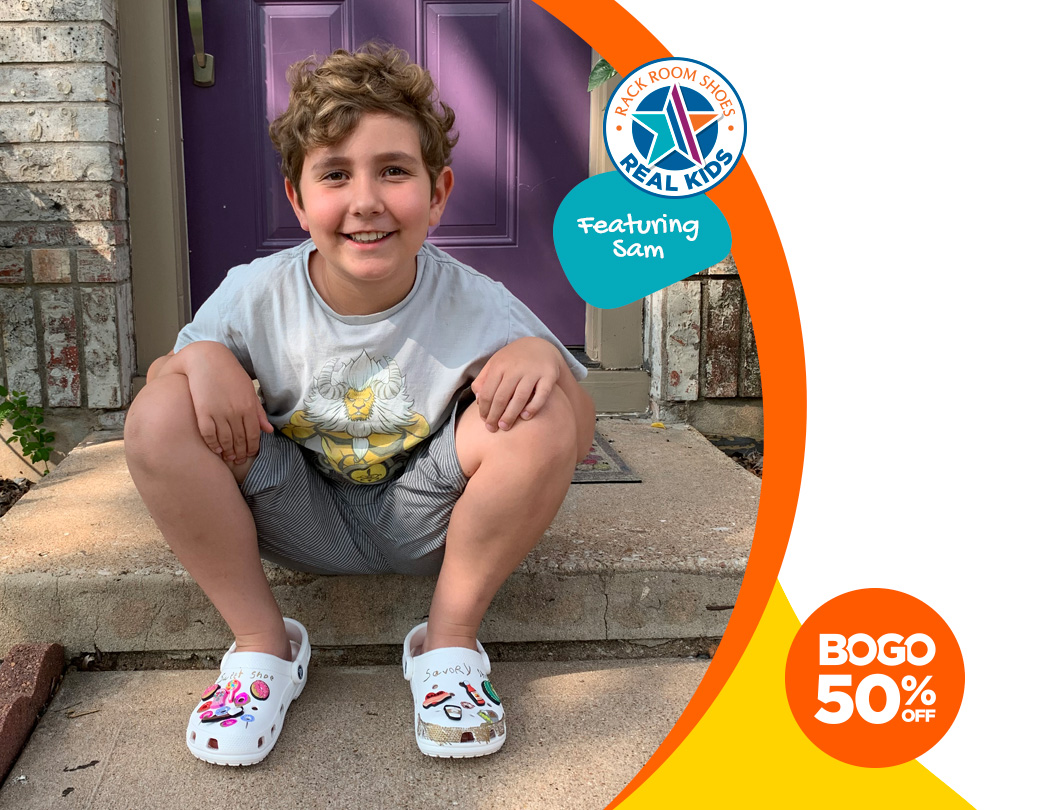 ROCK YOUR CROCS
Perfectly customizable, especially with Jibbitz™ charms!
Shop Now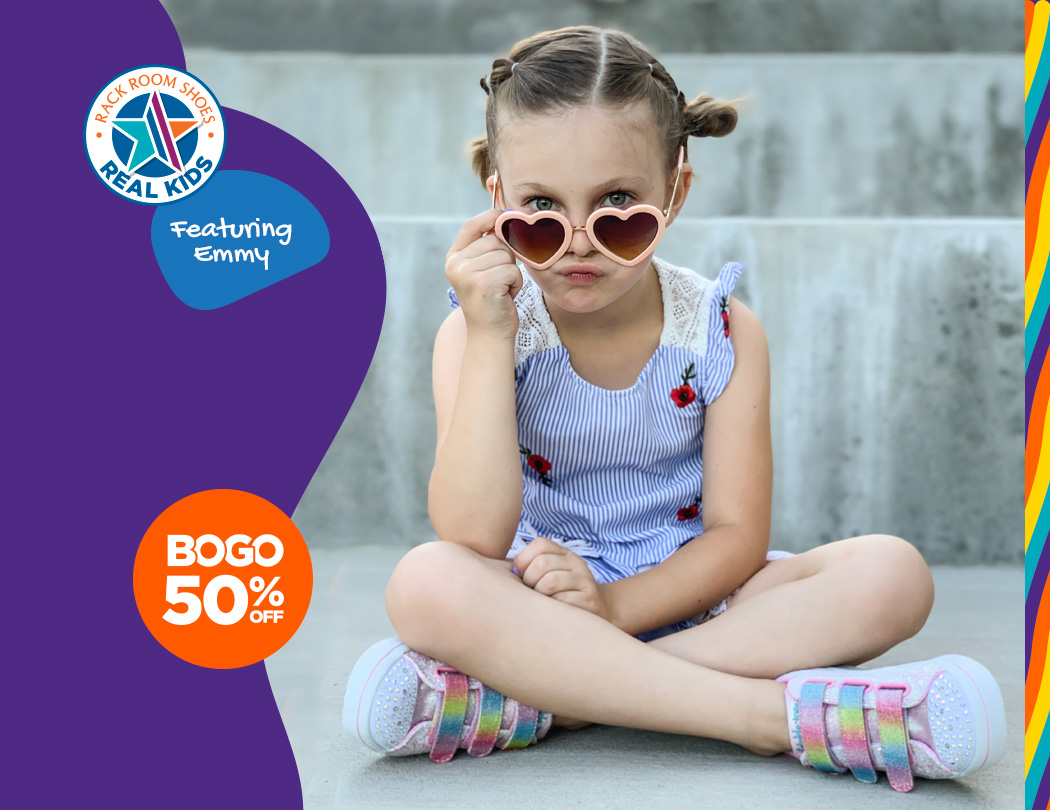 SPARKLE & SHINE
Girly girls love glitter!
Shop Now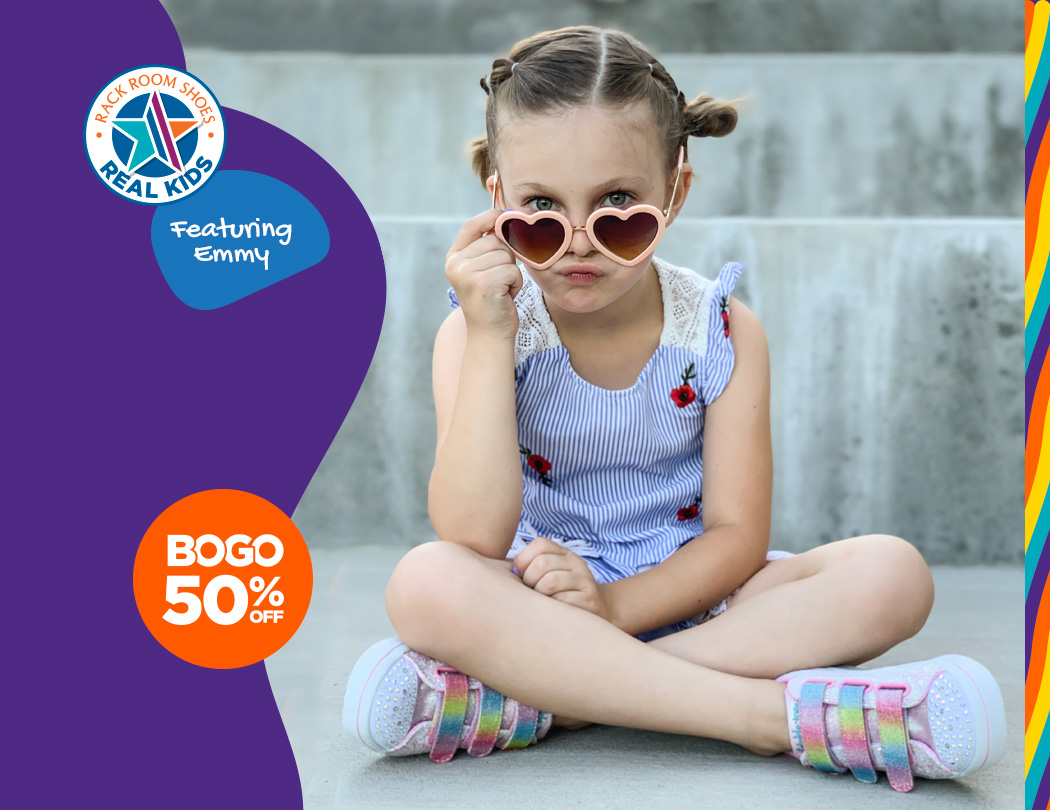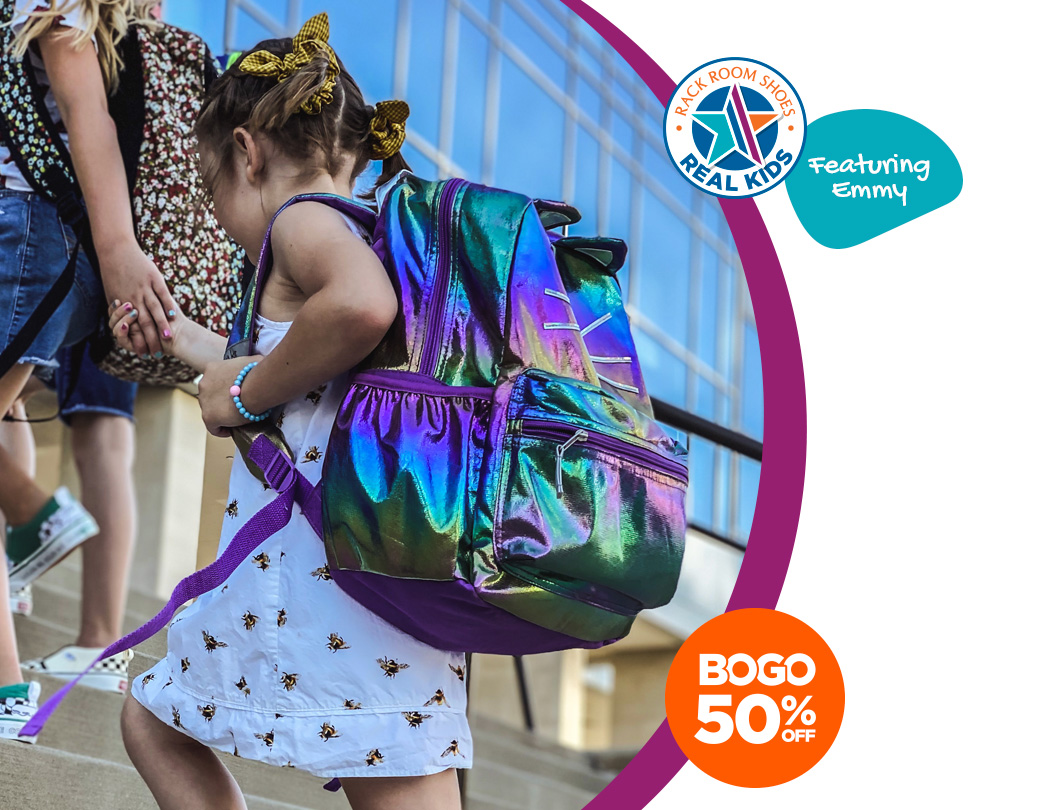 BACK(PACK) IT UP
A style for every personality!
Shop Now
You may get the chance to model Rack Room shoes in national ad campaigns!
01
Hey parents, upload a photo of your child(ren) wearing their Rack Room shoes (click below). On Facebook or Instagram, use #iAmRackRoom.
02
After the upload, fill out the form with contact information.
03
You may be contacted to be part of one of our future ad campaigns!