NORTHPARK MALL
1200 E COUNTY LINE RD. STE 201
RIDGELAND, MS 39157
(601) 957 - 0556
WE'RE OPEN: 12:00 PM - 6:00 PM
HOURS OF OPERATION
OPEN TODAY:
12:00 PM - 6:00 PM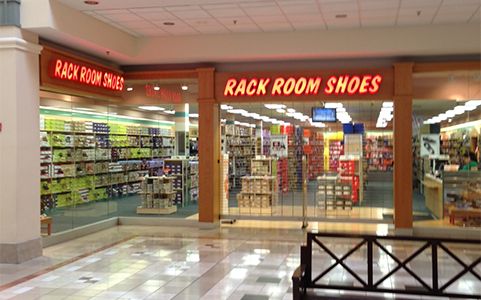 HOURS OF OPERATION
OPEN TODAY:
12:00 PM - 6:00 PM
DOGWOOD PROMENADE
130 PROMENADE BLVD FLOWOOD, US-MS 39232
6019926246
OUTLETS OF MISSISSIPPI
200 BASS PRO DRIVE STE 260 PEARL, US-MS 39208
6019399232
Finding the perfect pair of shoes can be a challenge. Whether your goal is finding the latest on-trend sandal that matches your look or a protective style that will keep you comfortable all day, there's more than one reason to stop by Rack Room Shoes at Northpark Mall in Ridgeland, MS. We bring shoe aficionados together to complete their search for their next pair of shoes.

At Rack Room Shoes, we'll help you find your favorite brands in all your favorite styles. We have everything from men's dress shoes and all-weather boots, to women's bridal shoes and kids' rain boots. With our regular promotions and sales, you'll be able to find the perfect pair of shoes for exactly the right price. With a vast selection of brands like Nike, Adidas, Converse, Sperry, and more, you'll leave the Rack Room Shoes at 1200 E County Line Rd looking and feeling good.
Top